KLM is celebrating it's 100th year anniversary and this month has teamed up with Travel Daily to offer readers the chance to win two return economy tickets to Amsterdam.
Founded in 1919, KLM Royal Dutch Airlines is the first airline in the world still operating under its original name. The first KLM flight to Australia was in 1934 during the MacRobertson Air Race (from London to Melbourne) which took place 85 years ago. This year, KLM has launched the 'Fly Responsibly' campaign to mark its centennial anniversary. It is KLM's commitment to taking a leading role in creating a more sustainable future for aviation.
To win, readers need to answer each weekly question correctly and send in a creative photo or video wishing KLM a happy 100th birthday.
Send your answers and entry to klm@traveldaily.com.au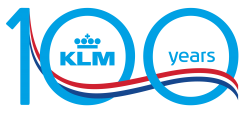 Q1. When was KLM founded?
a) 7 Oct 1900
b) 7 Oct 1919
c) 7 Oct 1990
Q2. Which airlines does KLM
partner with to/from Australia?
a) QF, SQ, CX, EY, VA, JQ
b) MH, CZ, KE, CI, GA, 3U, MK, OZ, JL
c) All of the above
Q3. How many years has KLM been in the top 3 of Dow Jones Sustainability Index?
a) 10 years
b) 15 years
c) 11 years