This month Sun Island Tours and Travel Daily are giving agents the chance to win a seven-night Deluxe Superior Croatian Cruise for two people, valued at up to $6,713.

To win, simply tell us which fabulous Sun Island Tours destination is shown in each of our holiday snaps every day during October and have the most creative answer to the final question.
Send your answers to sunislandtours@traveldaily.com.au
Tuesday 1 Oct 2019 – Q1.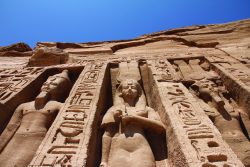 Hint: Relocated due to the construction of the Aswan Dam, these timeless monuments, part of a UNESCO World Heritage Site, can be reached by road or air.
Wednesday 2 Oct 2019 – Q2.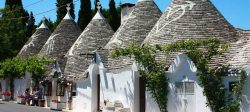 Hint: This town in Italy's Apulia region is known for its 'Trulli', whitewashed stone huts with conical roofs.
Thursday 3 Oct 2019 – Q3.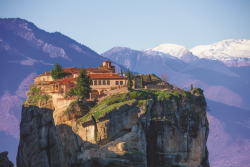 Hint: Literally meaning 'hovering in the air' this amazing marvel of nature was originally settled by monks who lived in caves in the rocks in the 11th century.
Friday 4 Oct 2019 – Q4.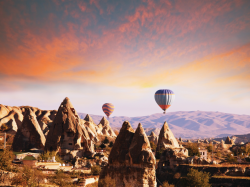 Hint: Hot air ballooning is but one of the amazing experiences in this region characterized by fairy chimneys and a unique historical and cultural heritage.
Tuesday 8 Oct 2019 – Q5.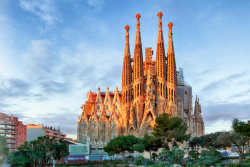 Hint: This Gaudi designed cathedral is located in which city?
Wednesday 9 Oct 2019 – Q6.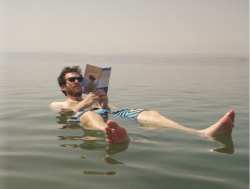 Hint: Unlike the sea where he's floating, this guy is very much alive!
Thursday 10 Oct 2019 – Q7.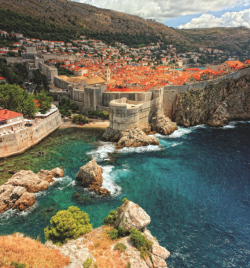 Hint: This 'Game of Thrones' southern Croatian city fronting the Adriatic Sea is known for its distinctive Old Town.
Friday 11 Oct 2019 – Q8.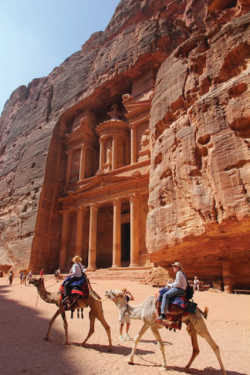 Hint: Famous for its tombs and temples carved into pink sandstone cliffs, earning its nickname, the "Rose City." Think Indiana Jones.
Monday 14 Oct 2019 – Q9.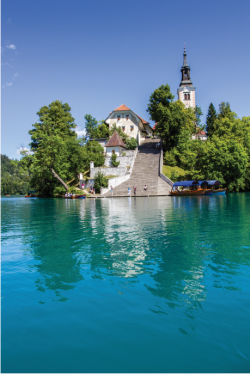 Hint: This lake in north western Slovenia, adjoins a famous town of the same name the town of Bled.
Tuesday 15 Oct 2019 – Q10.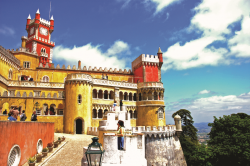 Hint: This 'Romanticist' castle stands on the top of a hill in the Sintra Mountains above the town of Sintra.
Wednesday 16 Oct 2019 – Q11.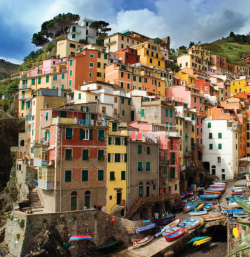 Hint: This famous destination comprises a string of centuries-old seaside villages on the rugged Italian Riviera coastline.
Thursday 17 Oct 2019 – Q12.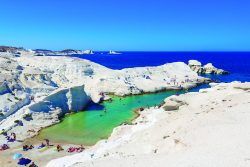 Hint: This is one of the most photographed landscapes in the Aegean.
Friday 18 Oct 2019 – Q13.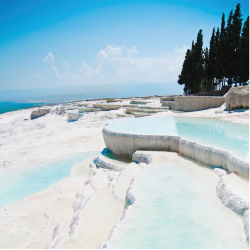 Hint: Meaning "cotton castle" in Turkish, this area is famous for a carbonate mineral left by the flowing water.