UPDATE 15 December 2020 – 2020/21 A-League
Thanks for your participation in the Travel Daily 2019/20 A-League footy tipping competition. No TD footy tipping competition will be running for the 2020/21 season. 
TD 2019/20 A-League tipping competition
Following on from the success of last season's comp, Travel Daily is running A-League tipping again. With a raft of amazing prizes, its going to be a good one so sign up now!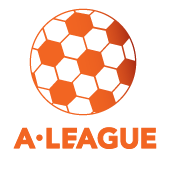 The top tipper of the season will win flights to Manchester with Etihad Airways and a $2,000 travel voucher from ReadyRooms. Plus tickets to see Manchester City, sponsored by Etihad Airways, play on their home turf in the UK!
If you were a tipper last year, just sign in again. You'll need to change your password (but you can reuse your old one). If you're new to the competition, sign up below to get involved.

Please note that as per the Rules page (see below), only tippers currently employed in the Australian travel industry are eligible to enter.