THE TRAVEL DAILY TEAM
About us:
Travel Daily was started in 1994 by Mike Heard, who wanted to create the most reliable and up to date travel news publication available. Distributed by fax every day, TD was a hit, and quickly gained a reputation for being first with the news. Looking to retire, Mike turned to his friends Bruce and Jenny to continue to grow his legacy into something great. From that one man operation, Travel Daily has grown into what it is today, with a small team of dedicated professionals, ensuring that we are first with the news.
Bruce and Jenny Piper both changed careers completely when they  bought Travel Daily in 2004. Risking it all to continue to make Travel Daily the most timely and accurate travel news publication in the market!
Over the last decade Bruce and Jenny have grown Travel Daily to hold a significant place in the Australian travel publishing scene, and are proud of TD's reputation for accurate and timely reporting – as well as providing something to smile about each day.
Travel Daily is produced each day by a dedicated team of experienced professionals.
Our aim is to be first with the news, bringing the travel industry all of the relevant information they need, as well as providing an entertaining and edifying read.
Travel Daily's dedicated staff include:
Management:
Bruce Piper: Editor in Chief and Publisher
Email: bruce.piper@traveldaily.com.au
Bruce is our Editor in Chief here at BPG, which means that he has the final say over all of our publications. Since taking charge of Travel Daily with his wife Jenny, Bruce has loved every second of his job. From travelling the world to meeting the fantastic people of the travel industry, or breaking a juicy story, there's never a dull moment in his job. He's proud of his more than 20 years as an electrical engineer but thinks the travel industry is a lot more fun!
Bruce loves writing the Window Seat column, writing quirky photo captions and fiddling with computers, and when he's not working enjoys spending time with their three teenage children as well as being involved with his local church.
Jenny Piper: Business Manager
Email: jenny.piper@traveldaily.com.au
Jenny's role involves the administration of the business, including all the accounting; but she is involved in so many aspects of the business it's hard to put her in just one box!  Having come from the pharmaceutical industry Jenny finds the travel industry  much more fun. The people in the industry are great – they are enthusiastic and excited about what they do and that's contagious. The best part of coming to work is working with the team. The family atmosphere means that its always a lot of fun!
Outside of work spending time with the family is Jenny's greatest delight, though she is lucky (or unlucky) to have some of her kids working with her. Despite working in the industry for more than a decade, thare are still plenty of places she wants to visit. But for her nothing compares to the beautiful Jervis Bay in the South Coast of NSW!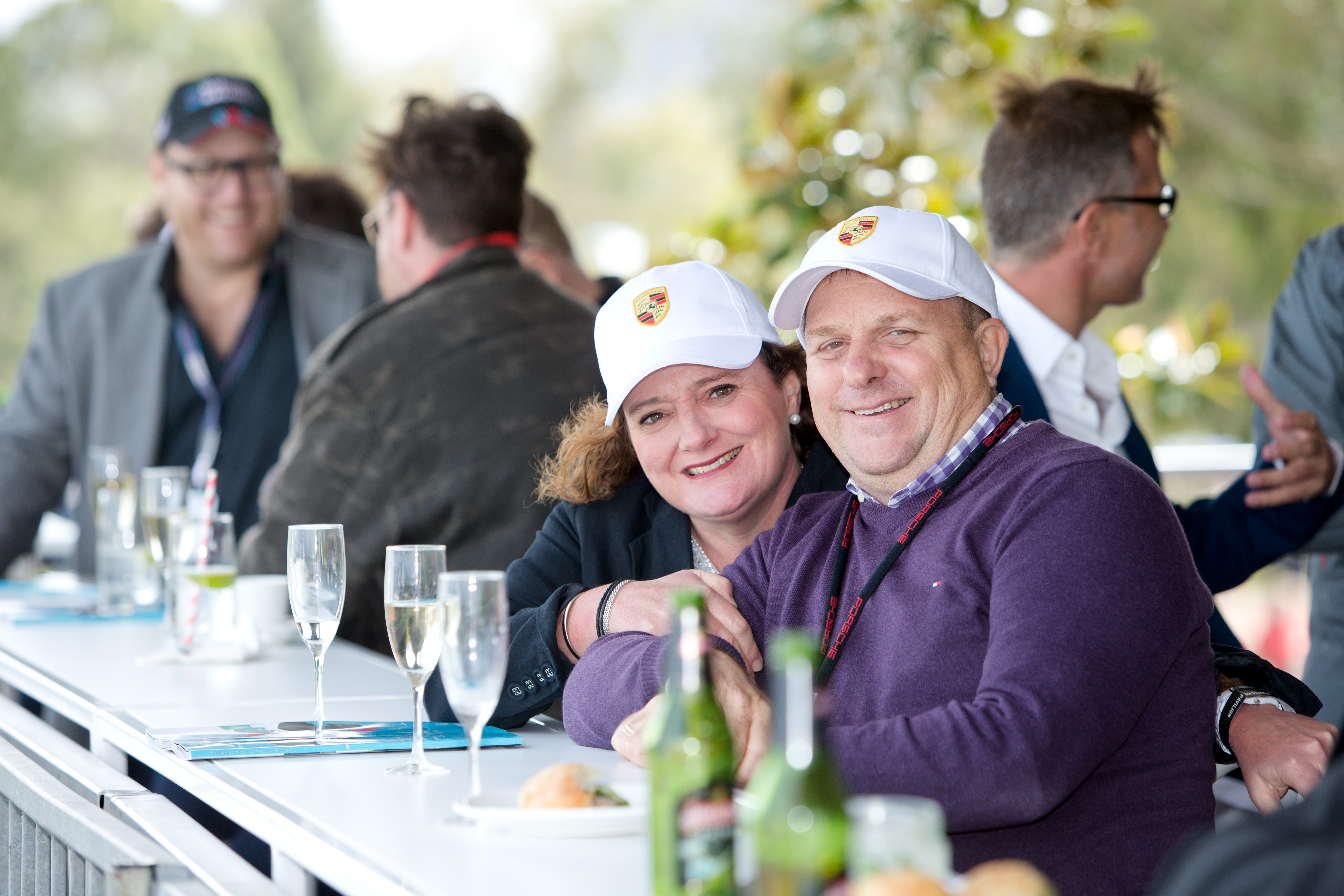 Pictured: Bruce and Jenny enjoying a quick trip to Melbourne.
Editorial:
Adam Bishop: Journalist
Email: adam.bishop@traveldaily.com.au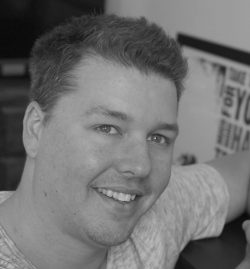 Adam is one of our devoted journalists, working across all of the Business Publishing Group's publications, and he loves the collaborative environment we work in! Adam studied journalism and is in the process of completing a masters in counter terrorism of all things!
Before landing here at BPG Adam worked in the business intelligence and tech space, providing news to the advertising industry, but he much prefers the excitement of travel. Outside work you'll find Adam spending time at the beach or watching the Sydney Roosters.
Myles Stedman: Journalist
Email: myles.stedman@traveldaily.com.au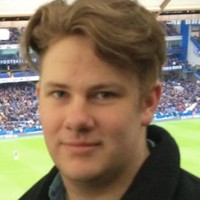 Myles is the newest Journalist to join the Travel Daily team, where he enjoys flexing his writing skills on all the incredible travel and cruise stories covered every issue.  He holds a Bachelor of Communications, majoring in Journalism, with his previous role as a sports journalist for AFL, Rugby Australia and ESPN helping him kick some major Travel Daily goals.
When he's not tapping out travel stories, you will likely find him encouraging office karaoke sessions, teaching himself a new language or cheering on his favourite sports teams. Myles is currently working through a personal bucket list of visiting stadiums around the world – next on the agenda is Estadio Azteca, in Mexico.
Marketing:
Sean Harrigan: Sales and Marketing Manager
Email: sean.harrigan@traveldaily.com.au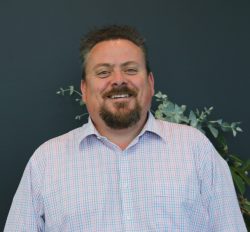 Sean is Head of Sales and Marketing here at BPG. This means he looks after the team that is responsible for putting together each of our publications. He also deals with our trade partners assisting with developing their advertising and marketing activities across the year. Sean loves working with such a wide variety of clients; because we cover all sectors of the ever-changing industry, there's always something new and exciting to work on.
Before joining us here at Travel Daily, Sean worked as Sales and Marketing Director at Disney Destinations Australia/NZ, an experience he describes as magical. Outside of work, Sean enjoy's spending time with family, however with his kids getting older now, he's spending a lot more time with his wife only! Being in the industry, he of course loves to travel, and is looking forward to visiting some of the destinations they have 'put off' whilst the kids were at school.
Hoda Alzubaidi: National Sales Manager
Email: hoda.alzubaidi@traveldaily.com.au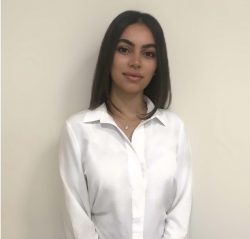 Hoda is the National Sales Manager for BPG. Having previously managed and coached various sales teams in her previous roles at Qantas and Flight Centre, her passion lies in developing successful and effective customised sales and marketing strategies for key industry partners and wholesalers. Hoda's creativity and knowledge of the sales processes gives her a winning edge in providing innovative ideas for business growth driving performance. Establishing productive and professional relationships with new and existing partners throughout the BPG portfolio is a key part of her role and one she enjoys most!
Hoda's extensive travels have driven her passion for language, art and culture throughout the world. Having played nationally, she also enjoys exercising her competitive streak by playing a game of chess.
Lisa Maroun: National Sales Manager for travelBulletin
Email: lisa.maroun@traveldaily.com.au
Lisa works closely with industry suppliers to promote their business and offers to the travel trade industry. Planning annual campaigns and brainstorming new and unique ideas is the best part of the job for Lisa; but she adores working with the friendly people of the travel industry promoting exciting destinations and products that will attribute to someone's holiday experience. After completing a Business degree, Lisa has worked in a variety of roles with in the travel industry, including a stint with Travel Daily of course!
Outside of work, Lisa loves going to Rugby League matches and supporting the Parramatta Eels, going to the gym, spending quality time with friends and family and volunteering at Ronald McDonald House Westmead. Lisa has been fortunate enough to visit  many countries with work but there isn't one specific place she would call her best. Each place is special in it's own way, whether it be because of the people, culture, or attractions.
Sarah Beyer: Editorial and Production Manager
Email: sarah.beyer@traveldaily.com.au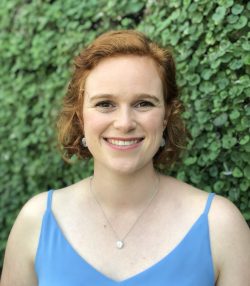 Sarah's job is Editorial and Production Manager for travelBulletin, which sounds fancy but it basically means she's in charge of making sure that all the little pieces that make up the magazine get done, she also wears the graphic design hat for all of our publications. Sarah loves the variety of her job, always having to adapt to new challenges.
Having studied ancient history and briefly working as an archaeologist, Sarah never expected to be working in such a creative role, but she absolutely loves it. Outside work you'll catch Sarah and her husband enjoying a bushwalk, or a glass of wine with friends. Sarah's passion for travel makes her job all the more exciting, and one day she'd love to have visited every national park in America!
Jessica Smith: Marketing Assistant
Email: jessica.smith@traveldaily.com.au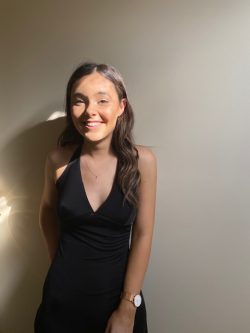 Jessica is our Marketing Assistant here at BPG. Jessica's role includes assisting in the development of all our publications especially Travel Daily and Travel and Cruise Weekly, coordinating and reporting with clients as well as managing all BPG social media outlets. Jessica recently completed her Bachelor of Business from the University of Technology majoring in marketing and tourism management.
Having always been passionate about travel, Jessica loves how this role is expanding her industry knowledge. Outside of work, Jessica enjoys staying active with her family and friends and planning that next holiday. She can't wait to go back and explore more of Africa.
Rowena Rogers: Office Administrator
Email: rowena.rogers@traveldaily.com.au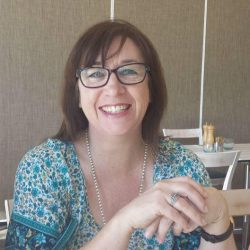 Rowena is our devoted Office Administrator, doing all sorts of administrative duties to assist the editorial, advertising and admin staff. In her job no two days are the same, but she loves the travel industry for this, being reminded of what a big world we live in and how much there is to see and do.  One day she hopes to go back to Europe and stay in Italy for an extended period of time.
Earlier in her career Ro was a qualified hairdresser, but made the move to office administrative roles after some years, which she has worked in and around raising a family. Two daughters keep her pretty busy, but when she can, Rowena loves to read, walk and catch up with friends!