Travel Daily recently flew with All Nippon Airways (ANA) from Sydney to Tokyo aboard the airline's Boeing 787-9 aircraft.
The journey begins with a stop in at the Air New Zealand lounge, available for all ANA Business class passengers.
The 1,450m2 lounge is Air NZ's flagship in Australia and sports a modern design, with a number of spaces and seating arrangements to relax, refresh and recharge.
There's a bar, light refreshments, wi-fi and business facilities, along with showers, towels and hairdryers, allowing passengers to board feeling fresh for the flight ahead.
Leaving Sydney at 9.30pm and touching down in Haneda Airport at 5.05am, the flight is well timed, allowing for a full day in Sydney followed by a good night's sleep in the air, enhanced by the comfortable Business class seat.
There's the added benefit of touching down in Tokyo just after 5am, allowing Business travellers time to refresh before hitting the ground running for a full day of exploring, or meetings.
The moment we step on board, the high quality, attentive hospitality which Japan is known for becomes obvious and only becomes more evident throughout the flight, giving a taste of what is to come in the destination.
An amenity kit, pillow, blanket, slippers and a bed pad for extra comfort awaits passengers in the seat, with the amenity kit providing a couple of welcome addition of face wash, alongside the usual inclusions, such as an eye mask, ear plugs and hand cream.
The lie-flat seats are in a staggered arrangement and each with direct aisle access.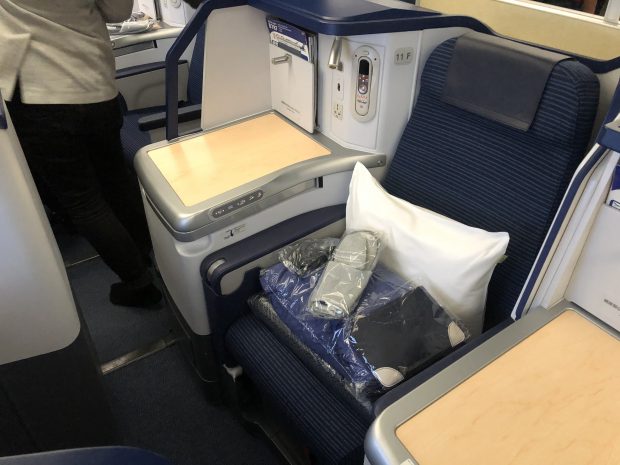 They feature the added benefit of adjustable lumbar support and provide everything passengers need to stretch out and relax.
Most of the travellers on our flight seem eager to get some rest, with some making good use of the Do Not Disturb light and disappearing into a deep sleep for a solid seven- or eight-hour sleep.
The seat provides a large fold out table and side table with a personal light and a universal C power port and USB port, so travellers can tap out a little extra work on their laptop and ensure their tech also arrives fully charged in the destination.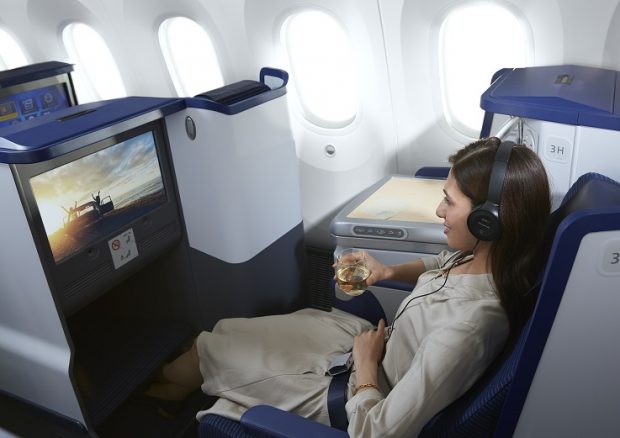 In-flight entertainment is viewed on an 18-inch touch-panel LCD wide-screen monitor, which can also be accessed using a handheld controller.
The system provides a range of entertainment programs to suit varying tastes, spanning from Hollywood blockbusters, TV shows and Japanese releases.
There are also original ANA programs, SKY LIVE TV, along with a variety of music genres and audio programs.
Shortly after take-off, dinner service commences, offering a Japanese and international options.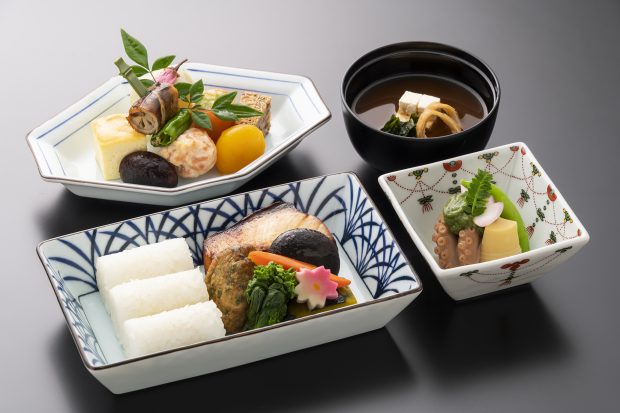 The Japanese selection includes steamed prawn and grilled scallop with sesame dressing, marinated spinach in soy-based sauce, poached sliced pork, steamed rice, miso soup, Japanese pickles and a baked green tea confection.
International cuisine on offer was a smoked duck and salmon, grilled prawn with pineapple salsa, braised beef short ribs with creamy polenta, bread and watermelon cake.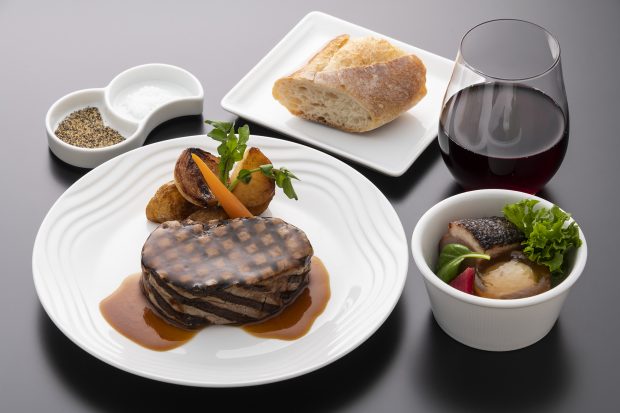 Light dishes can also be ordered anytime, such as a ham cheese and tomato croissant, IPPUDO rich-tasting miso "daichi" ramen, green salad, cheese and fruits.
Lights are then dimmed for passengers until shortly before landing.
The verdict: ANA's Sydney-Toyko service provides a highly attractive way to get to the land of the rising sun. While the seat, entertainment and food are all great, it's the friendly and efficient service which makes this flight. As visitor number to Japan continue to rise and competition heats up on this route, other airlines have their work cut out for them.