The AFTA National Travel Industry Awards, the premier industry event of the year, was held on Saturday the 20th July 2019, at the International Convention Centre, Sydney. The awards recognises excellence in the Australian travel industry, through nominations, voting and judging candidates to ensure the very best in the industry are conferred the recognition they have earned.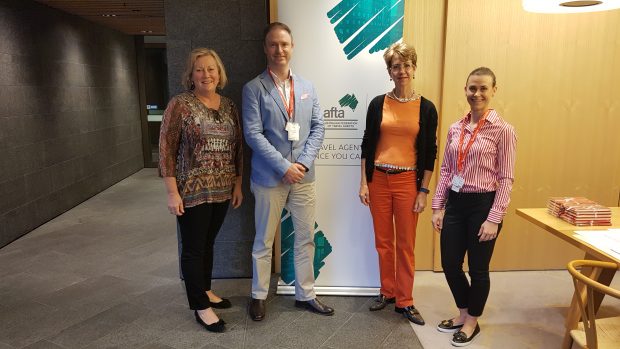 Pictured above are some of the judges including Trish Shepard, Christian Schweitzer and Donna Campbell at Qantas Campus where judging took place, together with AFTA's Head of Marketing and Communications, Joanne Arancibia. The judges play an important role in the NTIA ensuring scrutiny and integrity is in place for the industry's premier awards.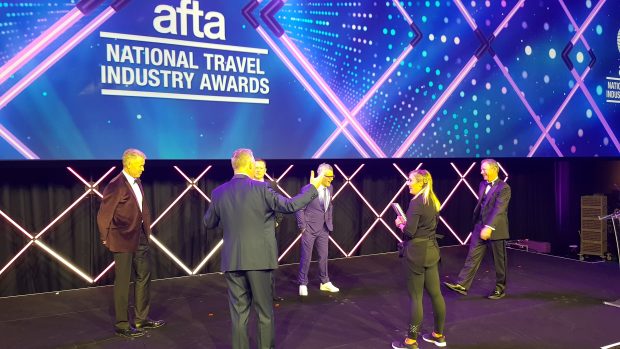 Rehearsals continued run right up until the beginning of the event to ensure the night ran smoothly and that every detail was perfected.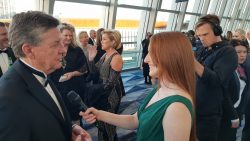 Travel Daily's Editor Jasmine O'Donoghue worked the microphone grabbing vox pop interviews and insights from several of the industry's most recognisable figures.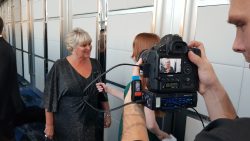 The sponsors VIP drinks and gave an air of exclusivity to the awards with generous sponsors mingling before the entertainment started with a special welcome ceremony by South Africa Tourism.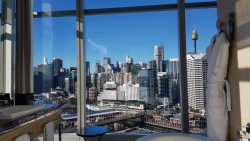 Our tip is to stay right next door to the International Convention Centre at the Sydney Sofitel Darling Harbour.  Not only is the location convenient, the rooms immaculately appointed and the service terrific, but you get to wake up to views like this the next morning!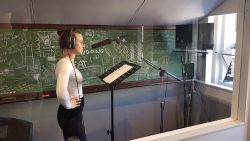 After the night was complete, the work still continued for major media sponsor Travel Daily and the team at AFTA with Joanne Arancibia hitting the studio to lay down the voice over for the highlights video.
Check out the official video below.