Singapore Airlines raised the bar in terms of aircraft cabin product in November 2017, when it launched new Suites, Business Class, Premium Economy and Economy cabins which will be fitted to all 19 of its Airbus A380 aircraft. The major refurbishment project is valued at US$850 million ($1.1 billion) and the first aircraft to feature the new product will debut on the Singapore-Sydney route in December 2017.
Travel Daily was at the launch – here's our take on the new Suites product.
Reflecting changing patterns of travel, Singapore Airlines has halved the number of Suites fitted into its A380 aircraft. In the new version the Suites are located at the front of the upper deck of the plane, and there are just six of them. That means they are much larger – in fact they are pretty much like a studio in the sky, with a comfortable high-tech reclining chair and a completely separate bed which can be stowed away.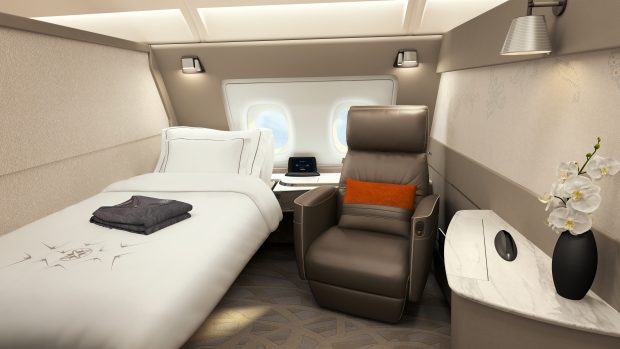 The armchair is electrically controlled and rotates to different positions for optimal viewing of the large TV screen, dining or looking out the window where there is a neat credenza/desk ideal for busy road warriors.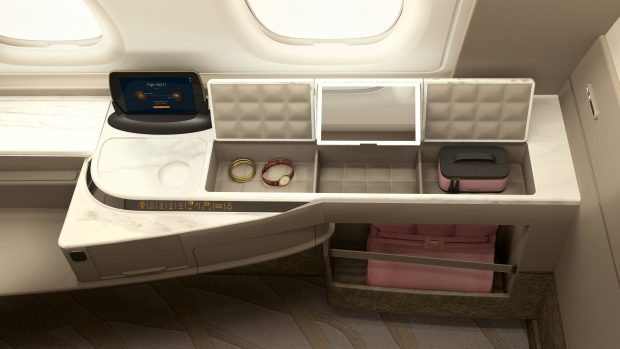 A divider between adjacent suites can be removed for couples travelling together, creating a true double bed in the sky.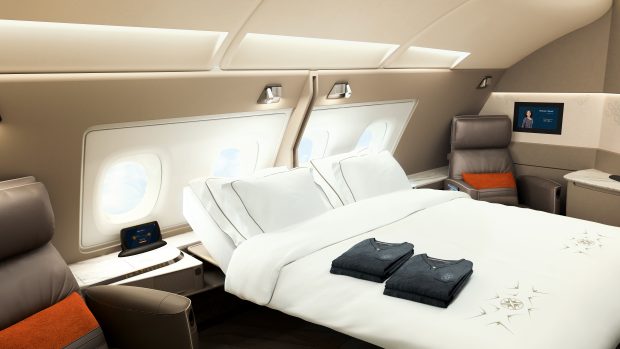 The six suites share two large bathrooms, one of which has a sizeable vanity for those last minute touch-ups before landing.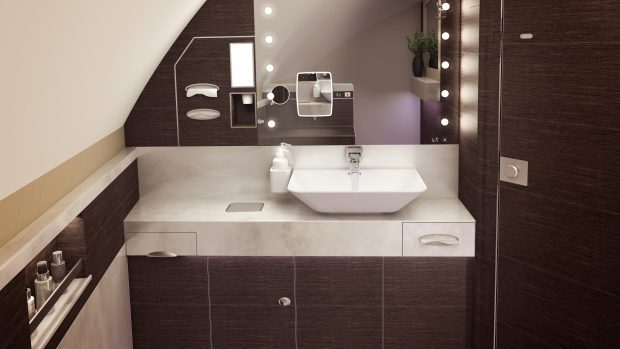 The new suites are complemented with a full range of collateral including amenities created in partnership with Lalique. Limited edition crystal fish collectibles are part of the launch amenity kit, while there's also a massive array of meals which can be pre-ordered by Suites customers as part of Singapore Airlines' "Book the Cook" service.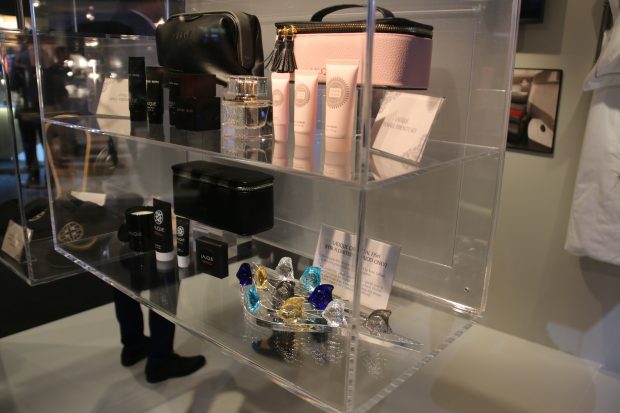 With the sliding doors closed the suites create an oasis of privacy in the sky.