The 2019 Travel Daily Sustainability Summit could not have been possible without the generous support and commitment from our sponsors.
We encourage your visitation of the sponsors to learn more about their services as well as commitments to sustainability.
Headline Sponsor: Intrepid Group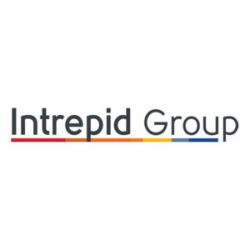 Traveller by traveller, destination by destination, Intrepid Group strives to change the way people see the world. We do this by offering an immersive style of adventure travel which benefits both our travellers and the people and places they visit. Today, we provide the world's widest range of adventure tours – or sustainable experience-rich travel, as we prefer to call it. We're made up of four tour operator brands, more than 20 destination management companies, and a not-for-profit foundation. Globally, we have more than 1,800 staff and leaders in 40+ offices around the globe. Our common thread? We're all passionate about using local knowledge to take our travellers off-the-beaten-track. For us, it's all about delivering the most authentic experience possible.
Click here to watch: Be Fearless. Be Intrepid
Cruise Industry Partner: CLIA Australasia
Cruise Lines International Association (CLIA) is the world's largest cruise association and is dedicated to the promotion and growth of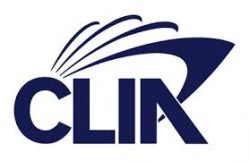 the cruise industry. CLIA is composed of more than 60 of the world's major cruise lines and serves as a non-governmental consultative organisation to the International Maritime Organization (IMO), an agency of the United Nations. CLIA's mission is to promote policies and practices that foster a safe, secure and healthy cruise ship environment; educate and train its travel agent members; and promote and explain the value, desirability and affordability of a cruise holiday.
Click here to watch: CLIA Webinar Series
Gold Sponsor: Globus

At Globus, we're not just hooked on travel as a destination, but on the way travel makes you feel. Our promise is to craft adventures you'll want to re-live forever. Our story began more than 90 years ago, when a young Swiss Antonio Mantegazza began transporting tourists across Lake Lugano on his rowboat, sharing stories and revealing local secrets along the way. On that lake, Globus was born. Discovering a passion for tourism and a knack for business, Antonio's services expanded beyond river transport to bus touring, from Switzerland to Europe and then, the world. After 90 years curating travel wonderment, our passion for curating the perfect trip remains. At Globus, we have the experience and local knowledge to craft immersive adventures that make you feel alive. Expect to see all the major sites, but then go deeper, to the beating heart of every new discovery. As they say, when you're in the moment, it's not what you know, but who you know, and you'll quickly discover our Tour Directors know all the local secrets and insider tips. Let us connect you with a new world of people, places and experiences that will ignite your imagination.
Click here to watch: Wonder And Magic You Won't Ever Stop Talking About
Gold Sponsor: Avalon Waterways

At Avalon Waterways, we know that luxury is about being able to choose your own adventure. You've earned your time to breathe. The time and space to step out and see the world your way. Welcome to the relaxed luxury of river cruising. With 13 years of innovation in River Cruising, backed by 90 years of experience in the travel industry, we'll fuel your passions and show you a world less seen – both from the comfort of your Panoramic Suite, and outside of it. Unpack once and indulge more in your own private suite aboard our river cruise fleet. Drink in the view of quaint towns and villages from the unique vantage point. Tempt your taste buds with decadent delicacies prepared by our renowned chefs. Choose your own adventure and create your own memories. Savour the freedom to do it all or to do just a little. Our job is to bring you the world. Your job is to live it.
Click here to watch: More in View. More to Do.
Silver Sponsor: Abercrombie & Kent
At Abercrombie & Kent we pride ourselves on the service and standard of excellence that we give to you, our clients. This service extends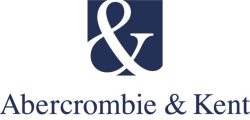 to every stage of your journey with Abercrombie & Kent, from the very start of your enquiry to the phone call you receive from us when you get back from your holiday. Born on safari in East Africa in 1962, Abercrombie & Kent has been reinventing luxury travel for more than half a century. Now with 55 offices and more than 2,500 travel experts on the ground around the world, we take the world's most discerning travellers to the ends of the earth on unforgettable adventures. This is luxury travel redefined – exquisite, creative, courageous and enriching journeys – taking travellers out of their comfort zones, in comfort, to more than 100 countries and all seven continents. See the world in a new light and find yourself somewhere amazing on an A&K private or small group journey or expedition cruise. Enjoy exploring.
Click here to Watch: A&K Philanthropy Projects
Silver Sponsor: G Adventures
In 1990, Bruce Poon Tip founded G Adventures with nothing more than two credit cards and a burning desire to create an authentic, sustainable travel experience like nothing the world had ever seen. By offering adventure-craving travellers an alternative to the resorts and cruises they were accustomed to, he not only changed the way people looked at their holiday time, but changed the face of travel forever. More than 28 years later, the only thing that hasn't changed is an inherent belief in the core values that continue to inspire our being and business today. Our efforts in sustainability as an organization reflect our commitment to the idea that our children and grandchildren will have a wonderful natural environment to explore throughout their lives. Our role as a company is to ensure that we're giving back more to the communities and the natural surroundings that we help you to visit than what is being taken away in our travels. Preserving cultural heritage and conserving and replenishing the natural environment, while improving the lives of local people, is the essence of our way of travelling and is integrated into every decision and action we take at G Adventures.
Click here to Watch: G Adventures presents Your Moments
Silver Sponsor: The Travel Corporation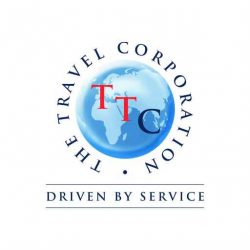 No matter what your taste, whether you are a family or a couple, a group or travelling solo—The Travel Corporation offers something for everyone. Our multi award-winning portfolio ranges from luxury hotels and boutique river cruises, to independent holiday package companies and a variety of guided travel experiences. As a worldwide travel expert, with 40 sales offices and 10,000 team members, serving 1.9 million travellers worldwide annually we take our travellers to over 70 countries. Being a 4th generation, family-owned business that is financially independent, we pride ourselves on taking a long-term view, with an ethos of attention to detail in all areas of the company.
Click here to Watch: Welcome to TTC 2019
Silver Sponsor: Bentours
Bentours has been operating for over 40 years as one of Australia's best specialty travel wholesalers. Bentours specialises in fully independ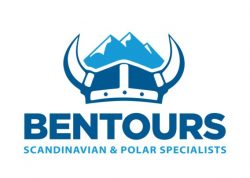 ent holidays and organised group tours – primarily in the regions of Scandinavia, Nordics, Baltics & Russia. We also specialise in polar travel, with High Arctic & Antarctica tours & expedition cruises. Bentours has preferred partnerships with the vast majority of retail travel chains and independent travel agencies – so whomever your preference, we are here to make your dream escape a reality.
Click here to Watch: Bentours – The Scandinavian Travel Experts
Bronze Sponsor: Rocky Mountaineer
Since 1990, Rocky Mountaineer, the world's largest privately owned luxury tourist train, has welcomed nearly two million guests to inhale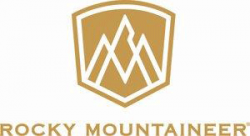 the mountain air and let nature take their breath away. The unparalleled experience onboard the all-dome fleet offers rich, historic storytelling, world-class cuisine, and a first-hand look at the vast and untouched wild beauty of Western Canada and the Pacific Northwest, while guests share memorable moments and make lasting friendships. At Rocky Mountaineer, we're committed to being a socially responsible company and a good community partner. We make it our personal responsibility to preserve and steward the natural environment of the regions where our business operates. This means we consider how all of our business practices, policies and procedures support the sustainability of the region from both the social and environmental perspective. We plant a tree in recognition of each team member's employment anniversary, and we provide complimentary rail journeys to community organizations to support their local fundraising efforts.
Click here to Watch: Rocky Mountaineer – It Stays With You
Bronze Sponsor: Hands On Journeys
Ready for your trip of a lifetime? At Hands on Journeys, we're not your typical tour company, we are a social enterprise, and when you join us on tour you'll be empowering and impacting communities in a sustainable way. Cultural immersion, incredible sights and empowerment tourism: these are

the three things that make us tick, and we are can't wait to explore the world together with you! Through our #EmpowermentTourism concept, you might be helping a community open a cooking school, providing an underdeveloped college with clean water or empowering a small group to finally open a business. When we say our tours are life-changing, we mean for the locals as much as you. The communities we work with trust us because we have opened up two-way conversations, shared countless ups and downs, overnight stays on dusty floors and most importantly human connection. We've made friends around the world and we can't wait to introduce you to our extended family.
Click here to Watch: What is Empowerment Tourism?
Bronze Sponsor: Visit Monaco
The Tourism Board Office is a Governmental Service who has the mission to promote the Principality and all its districts. As a Governm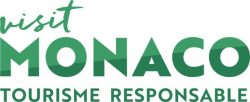 ental cost free service the Tourism Board Office provides a broad range of advice of the Principality of Monaco. The Tourism Board Office is at your service to advice and guides you during your stay and / or while organising an Incentive. Since the beginning of his reign, HSH Prince Albert II of Monaco has rolled out a pro-active sustainable development policy on both a national and international scale. The policy primarily covers biodiversity, resource management and greenhouse gas reduction. The tourism sector in Monaco is adhering to the environmentally-friendly policy upheld by the Government of Monaco. All those involved are committed to creating a new, more responsible brand of tourism and are putting solutions in place to optimise resource management. The destination and its partners are working hard to protect and preserve water resources and biodiversity and lead the way in the fight against global warming.
Click here to Watch: Unexpected Monaco
Bronze Sponsor: APT
A family-owned company since its creation in the 1920s, APT had its beginnings when Bill McGeary built a bus body on a tray truck after a tram strike affected the city of Melbourne. Through Bill's son Geoff, APT pioneered Australia's dynamic travel industry via a diverse range of modes. Such innovation continues to thrive within the APT Group today.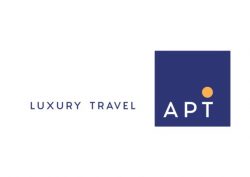 At APT, we understand that your holiday is just that, yours. You want to be able to have the holiday you have always dreamed about, and this is exactly what we offer on an APT Journey. We're always working behind the scenes taking care of every little detail, so that you can travel without a care in the world. The APT Group has long been committed to responsible tourism. We have continually focused on achieving best practice in economic, social and environmental responsibility.
Click here to Watch: Immerse Yourself in a Voyage of Discovery
Networking Sponsor: Hurtigruten
Hurtigruten is a daily passenger service along Norway's western and northern coast between Bergen and Kirkenes. We also offer Explorer voyages in Antarctica, the Arctic, Europe, Americas including Canada and Alaska, and Russia.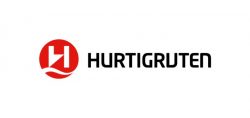 At Hurtigruten we give you the opportunity to travel with meaning. Building on our explorer heritage dating back to 1893, our explorations are grounded in the likings of people who value learning and personal growth over luxury. We are world leader in sustainable explorer travels in Polar Regions. We offer unique experiences and impart knowledge in a way that leaves the smallest environmental footprint possible. Our unique heritage, combined with highly skilled crews and a diverse fleet consisting of nimble, intimately-scaled expedition ships, enables us to offer you unique nature-based experiences at remote corners of the world.
Click here to Watch: Masters of Polar Waters
Video Sponsor: In The Thicket
In The Thicket is a creative film production company based in Sydney and Melbourne, Australia. We are a passionate team of talented, creative and inspired individuals who have come from very diverse disciplines including film, art, design, visual effects.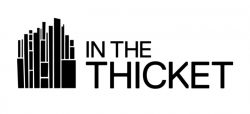 We use all of these experiences to collectively produce films with surprising concepts and engaging narratives that communicate big ideas in beautiful and inspiring ways. Our ability to cross between design, animation and production means we have a diverse skill set and are able to create work that is exciting and original, and succinctly reflects your brand identity and the values you represent. We produce video content using either, or a combination of live action, stop motion, design, illustration, 2D & 3D animation, motion graphics, and more. Our belief is that creatively executed video content has the power to educate, stir emotion and influence change. We're great at it because we love doing it.
Click here to Watch: Asahi Super Dry – Enter Asahi
Technology Sponsor: Entegy
Our powerful event technology platform empowers creators, inspires attendees and rewards stakeholders.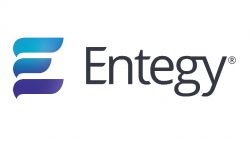 The Entegy Suite includes mobile apps, engagement tools, audience response, attendance tracking, lead retrieval, registration and badge printing solutions.
Click here to Watch: The Entegy Suite in 2 Minutes