Uniworld Boutique River Cruise Collection has unveiled its latest Super Ship in the south of France this week. We are lucky enough to be on the first ever voyage, a special departure for key industry partners hosted by Uniworld President and CEO, Ellen Bettridge.
Bordeaux's Gironne River was its characteristic brown colour as we joined the "incredible, beautiful super ship Bon Voyage," with the ship deliberately invoking the spirit of the south of France. Fine wines, cuisine, spectacular scenery and activities to take in the local lifestyle are a key feature, while on board guests enjoy the best of everything under Uniworld's next level all-inclusive offering.
First things first – the cabin. S.S. Bon Voyage is a complete stem-to-stern transformation of Uniworld's River Royale – in fact the only thing that remains from her former incarnation is the magnificent mural behind the reception desk. The staterooms have been totally reimagined with luxury Red Carnation amenities including extremely comfortable beds.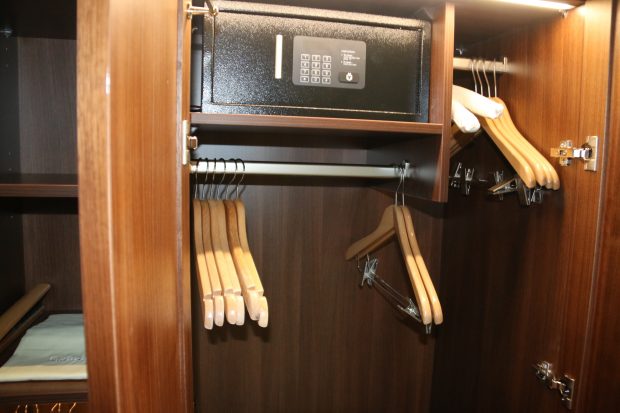 The efficiently arranged staterooms include plenty of storage, including a double cupboard with in-room safe, a single cupboard and a number of large drawers.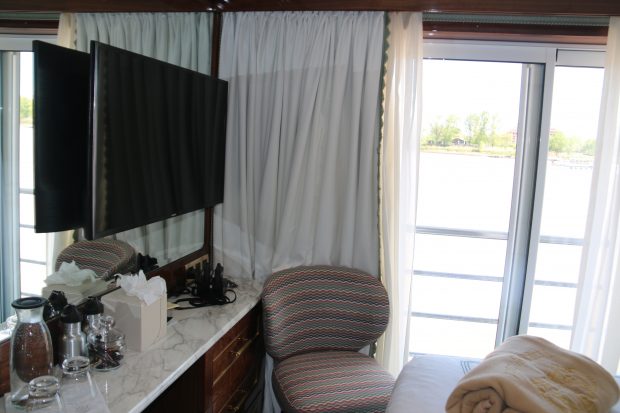 Sliding doors open to a juliet balcony, while staterooms feature a large on-demand TV, plenty of mirrors, earpieces for excursions, drinking water and a handy jar of chocolates – just in case of emergency!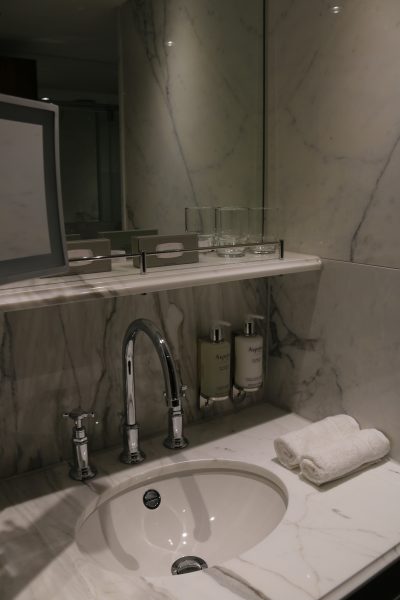 Although the footprint of the staterooms hasn't changed, they have been completely updated including new marble bathrooms throughout, with a single sink, toilet and generous shower – not to mention signature "UW" towels.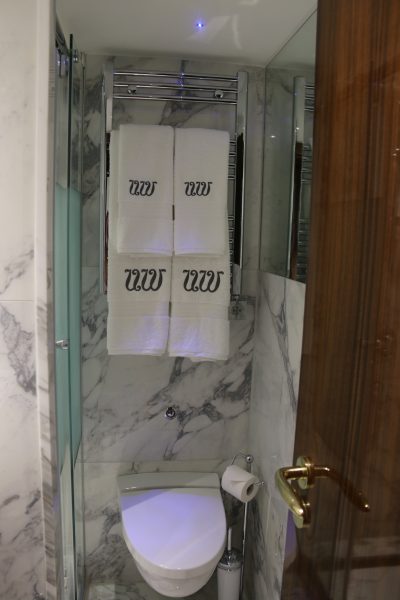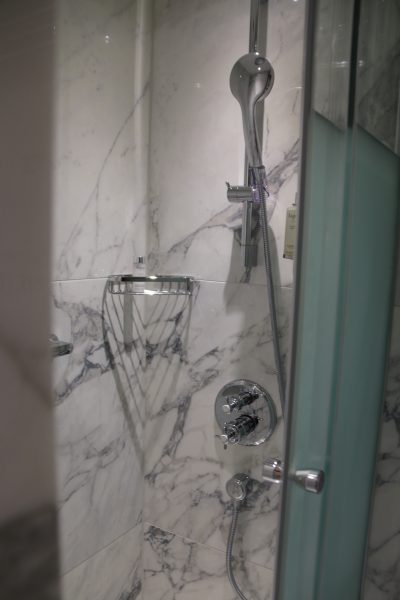 The overall decor of the ship is elegantly French. Velvet wall coverings complement tasteful furnishings, with plenty of places to nestle with a drink and some snacks from the attentive staff in the public areas – including the appropriately-named Le Salon Champagne, which also features a lavishly-stocked bar.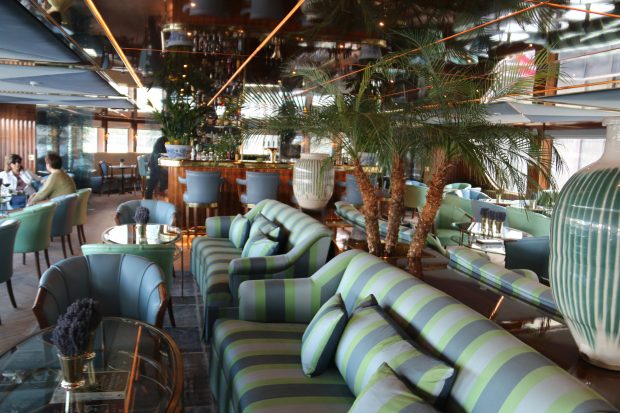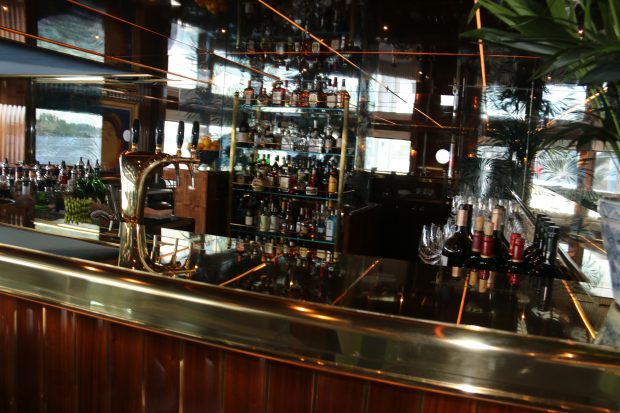 Behind the Salon Champagne is a separate dining area called La Brasserie, complete with a full coffee machine for those espressos, lattes and macchiatos.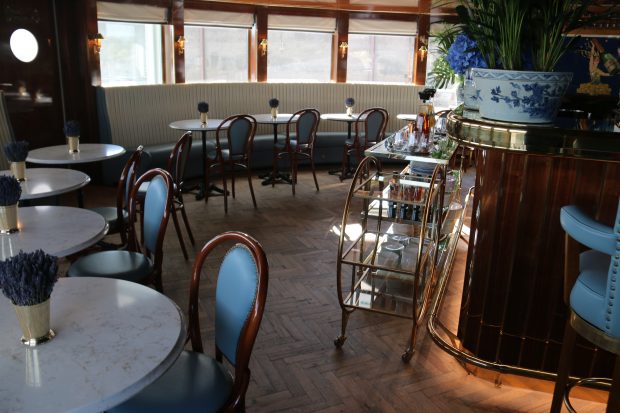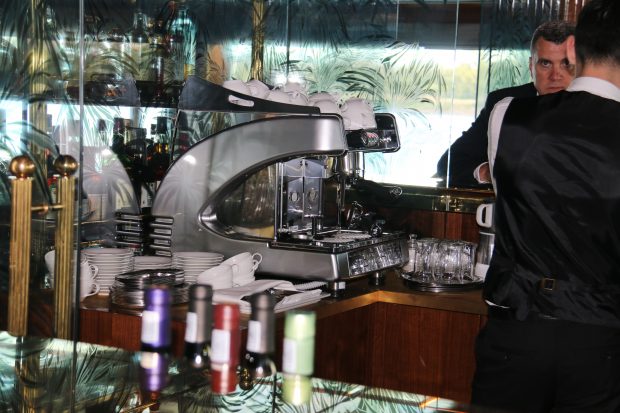 Heading upstairs, the top deck of S.S. Bon Voyage reveals a host of options to enjoy the French sunshine. Animal print seating areas and lounges abound, along with extensive covered areas and a separate area at the rear of the ship for smokers.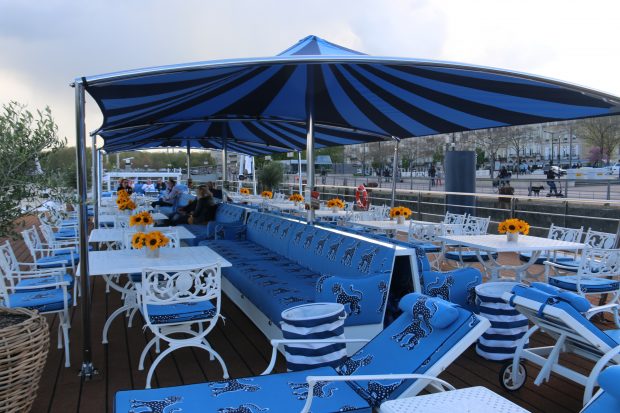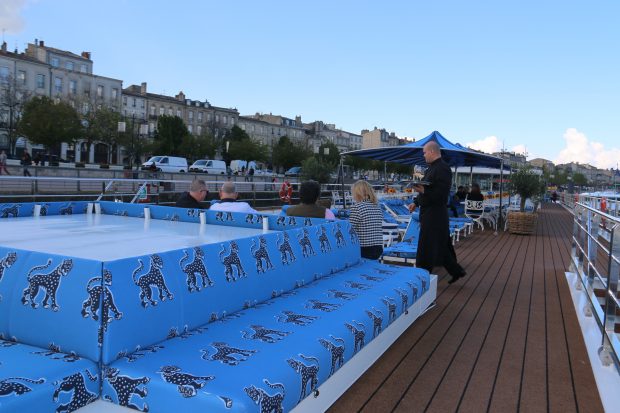 A pleasant surprise on the top deck is another eatery – La Belle Etoile, providing a delightful venue to dine while you watch the scenery glide by.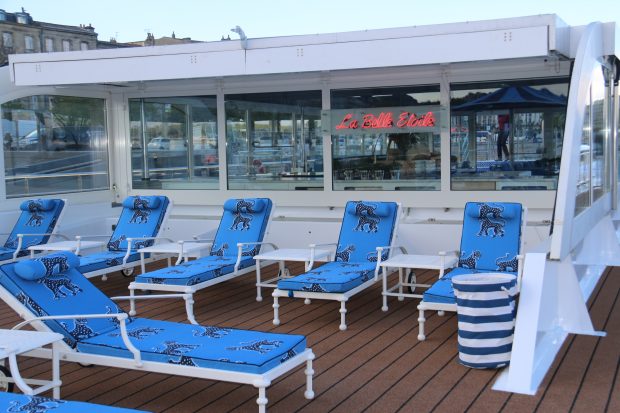 At the rear of the ship is the pool area, elevated above comfortable seating to provide a convivial setting for conversation and enjoying the french ambience.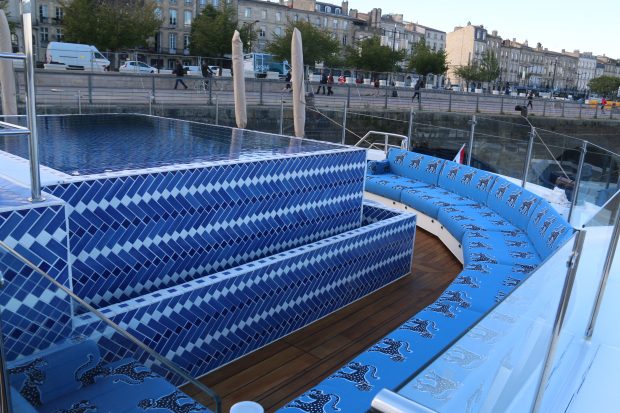 The top deck is where all of the on-board bikes are also stored, ready to swing into action for some of the more active shore excursions.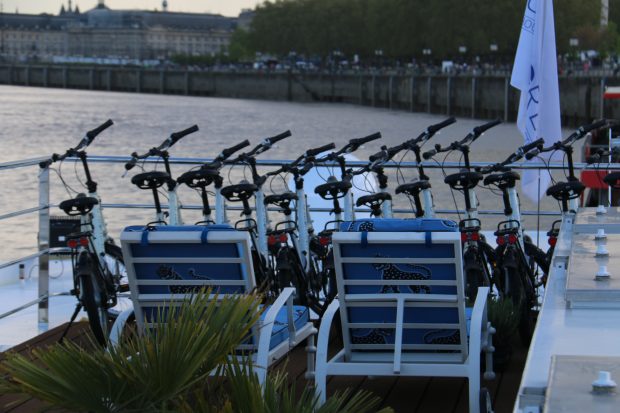 Moving downstairs, we find the main dining room, called Le Grand Fromage – literally "The Big Cheese". Delightful decor complemented by exceptional service in an understated atmosphere of French refinement – truly a lovely space.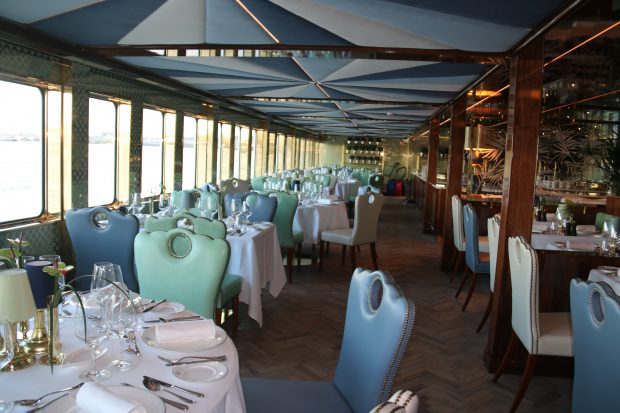 The dining room also features a chef demonstration area, where guests can experience how some of the onboard cuisine is actually created using local produce.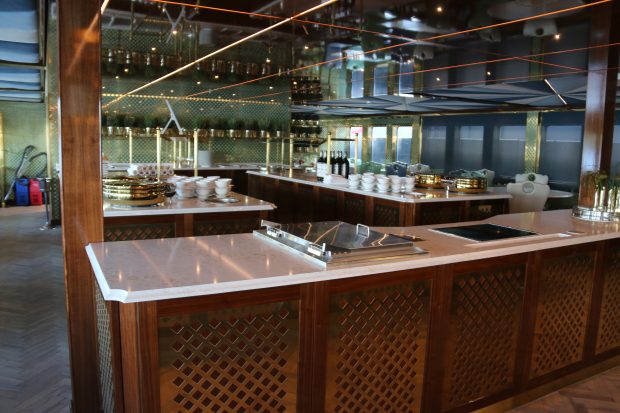 And for an extra special experience, S.S. Bon Voyage features "The Wine Cave" (La Cave des Vins) – a private dining room where guests can enjoy the finest vintages perfectly paired with local cuisine.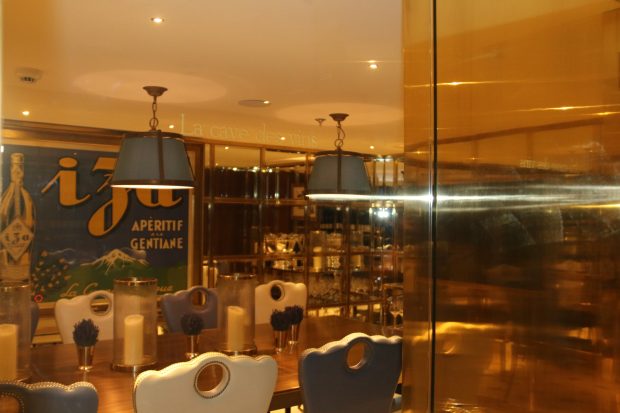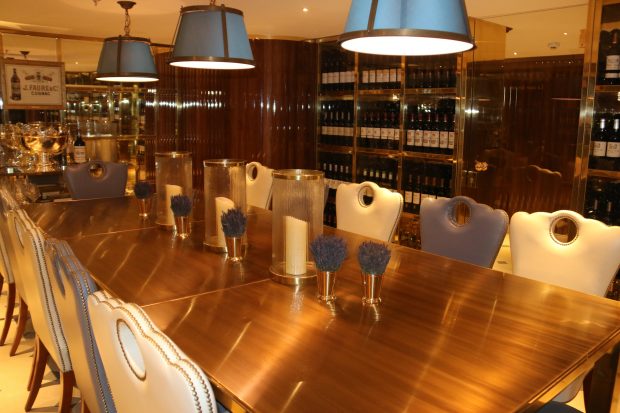 After all that great food you might want to work it off – and that's no problem, with S.S. Bon Voyage featuring a gymnasium equipped with the latest in fitness paraphernalia. The gym is open 24 hours a day, and a personal trainer is also on the spot during peak periods, Activities on board include yoga, and there's also a comprehensive menu of spa treatments available.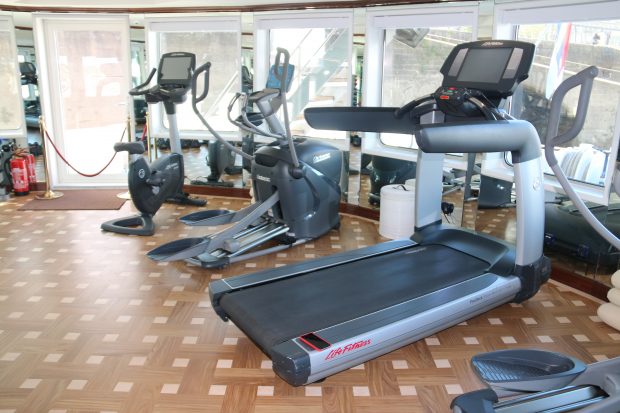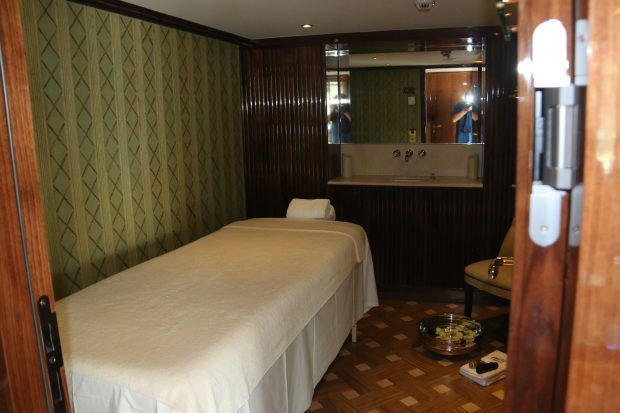 A fully equipped guest laundry is also on hand, available for use any time with washers, dryers and an ironing board to ensure the highest levels of on-board sartorial elegance if desired.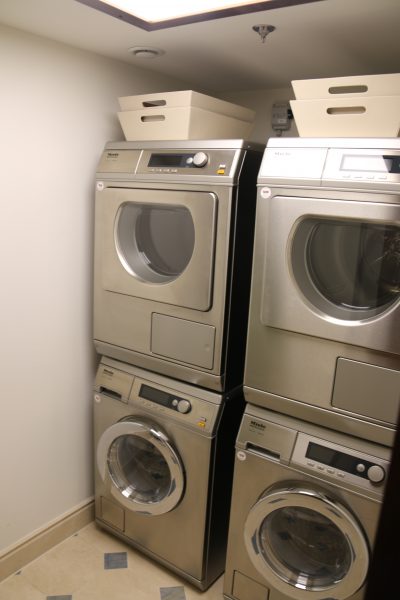 And while S.S. Bon Voyage's appointments are impressive, the other key to Uniworld's exceptional offering is its crew, which is fully employed by Uniworld itself rather than being contracted out to an external supplier. Bettridge told Travel Daily the crew "live and breathe" the brand – and are so loyal that last year out of a total of 171 wait staff across the fleet only two new recruits joined the team.