The 930-passenger Viking Orion is making her way from Venice to Rome this week, and Travel Daily is one of the lucky passengers to experience this brand new vessel which is the fifth of ten newbuilds commissioned by Viking cruises for its ocean-going fleet.

On boarding today in Venice after a water taxi transfer from the pre-cruise hotel, the delightful Hilton Molino Stucky, we were greeted by some of the friendly crew with a refreshing glass of champagne.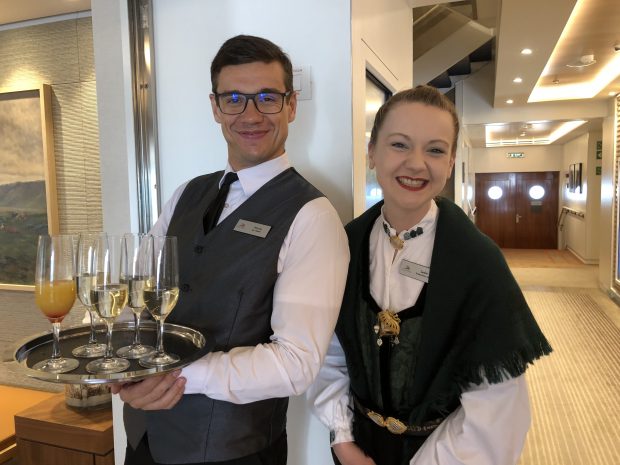 We started to explore the ship which has lots of lovely places to relax and take in the view, including the large central atrium which runs from deck 2 to deck 4. A pianist was tinkling the ivories as new arrivals took in the surrounds.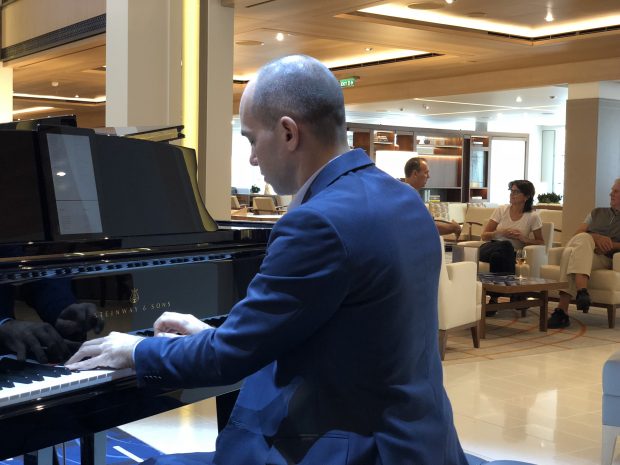 Viking Orion was christened just two weeks ago by retired NASA astronaut Anna Fisher, and has many reminders of its astronomical heritage which also harks back to the stellar navigation techniques of the ancient Vikings. The 'Explorers Bar' at the front of the ship is adjacent to what must be a passenger cruise ship first – an on-board planetarium – which features a 3D show of the night sky complete with interpretation from a resident astronomer. Of course there's also a telescope to spy out closer encounters of the third kind – not to mention binoculars provided in each stateroom.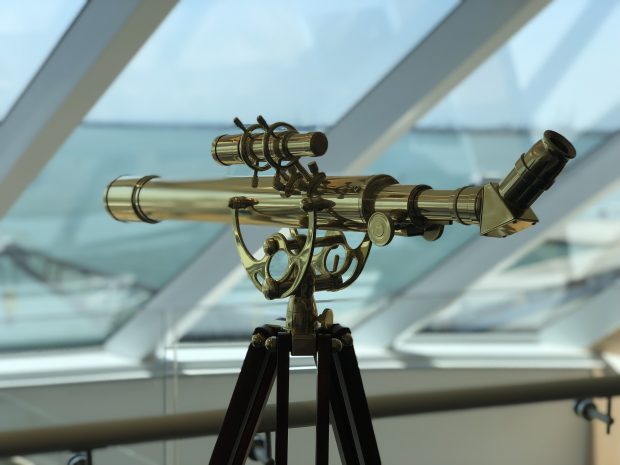 One of the many innovative features of Viking Orion is her infinity pool at the rear of the ship, which gives a spectacular view. There's also a pool deck in the centre of the ship with an adjacent bar and plenty of sun loungers. The central pool deck can be covered by a gigantic retractable roof to make it usable in all weather conditions.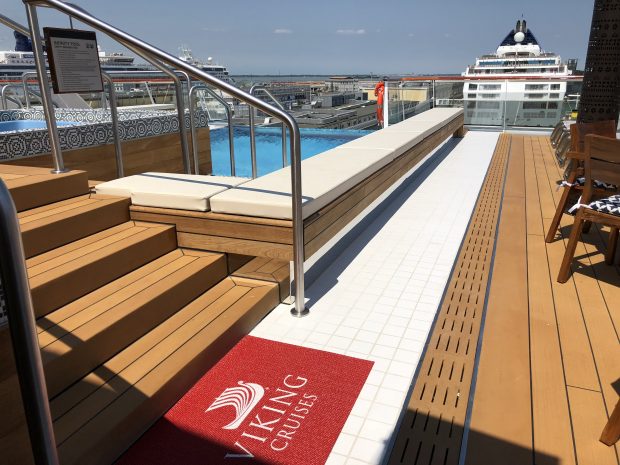 While Viking doesn't have the high-tech attractions offered by some rival lines, there are plenty of genteel pursuits available including mini-golf, shuffleboard, board games and even a dedicated jigsaw area which was already busy with some dedicated puzzlers.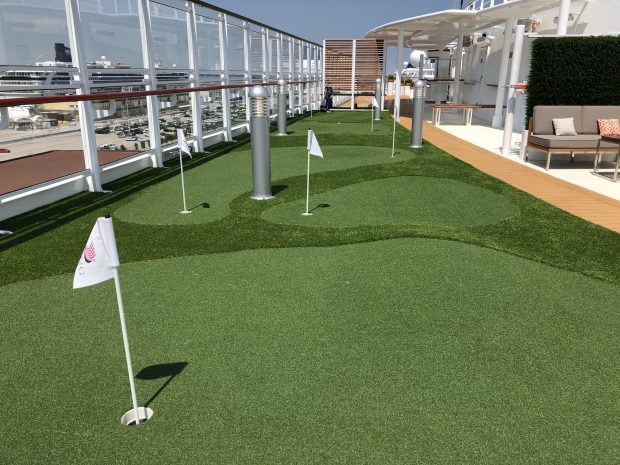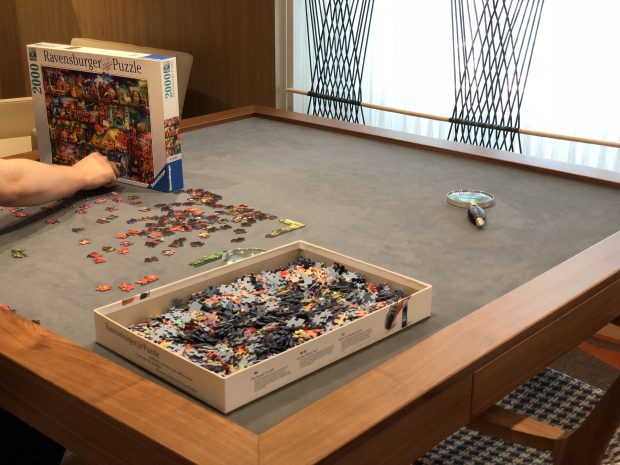 That's not to mention the array of on-board dining venues and bars, plus a massive spa and gymnasium. Every detail of Viking Orion has been carefully thought out – see our other blogs later this week with more details as we continue to explore this new vessel.