The cabins aboard the brand new Viking Orion are thoughtfully fitted out with every mod con. Our stateroom is number 6093, on the starboard (right-hand) side of the ship at the rear. It's a Penthouse Verandah stateroom which is very roomy, with space for a king bed, lounge, coffee table and chair as well as a big desk.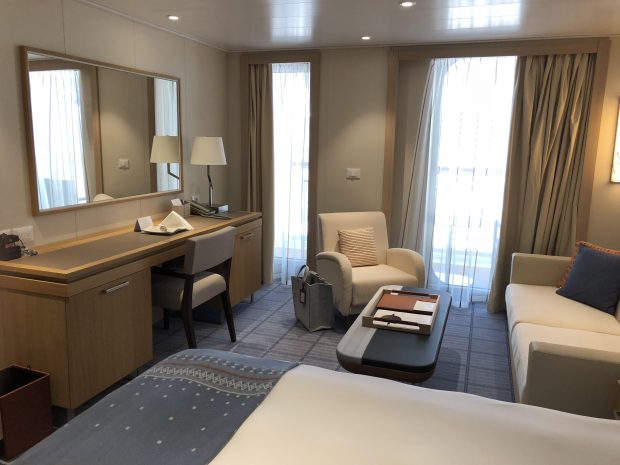 The bed has large comfy pillows, and is high enough to fit suitcases underneath to keep them out of the way after unpacking into the big cupboards. There is space for lots of hangars and about twelve drawers meaning plenty of room for clothes, knicknacks and more.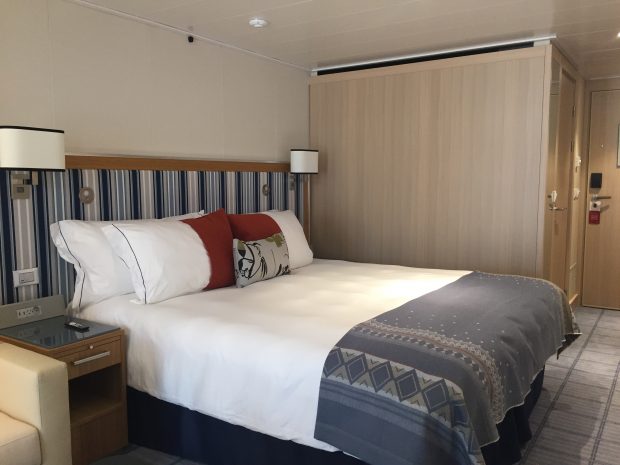 There's a coffee machine which makes hot water for tea and instant coffee, as well as a fully stocked mini bar. Penthouse Verandah cabins have the mini-bar replenished every day at no charge with both soft drinks and alcoholic beverages, plus a few snacks.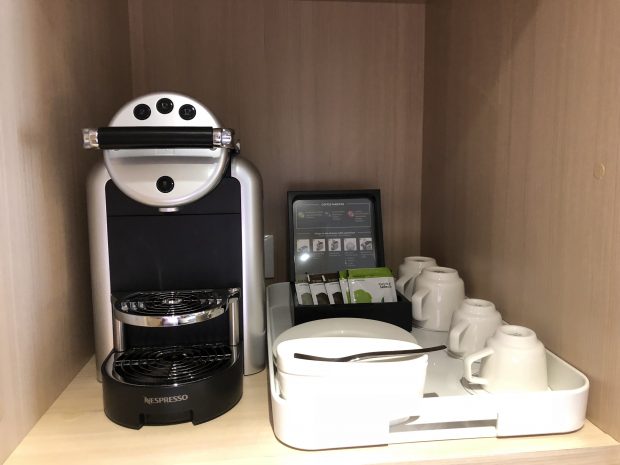 Harking to Viking's heritage as a pioneering river cruise operator, every cabin comes complete with two 'quietvox' receivers and headsets, which guests can use at no charge for the included shore excursions.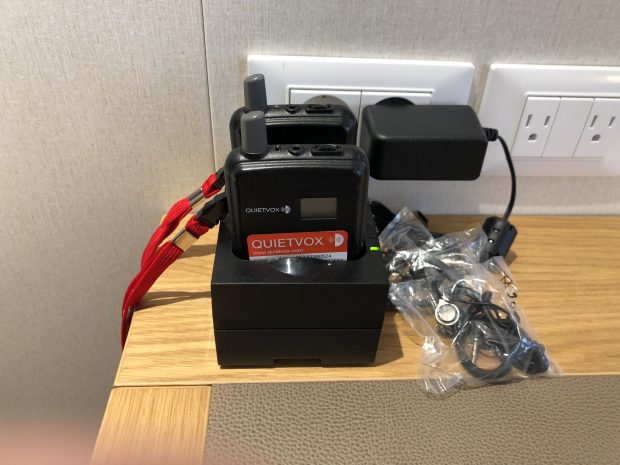 One of the nicest details is the bedside provision of two USB chargers on each side, plus a power point – perfect for keeping today's always-connected travellers with plenty of juice for their devices.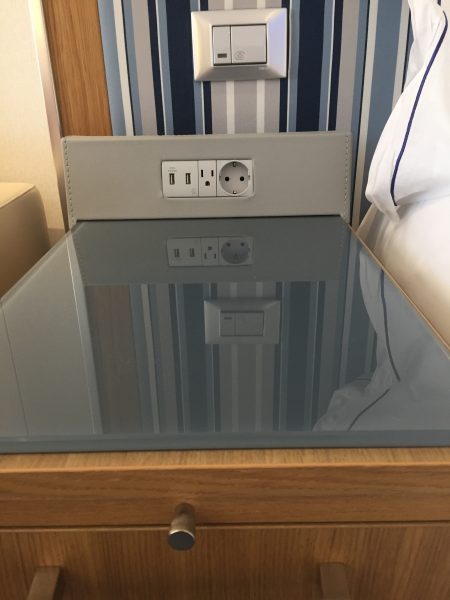 And on that same subject, the on-board internet – which is free for all passengers with multiple devices and multiple connections for each stateroom – is fast, really fast.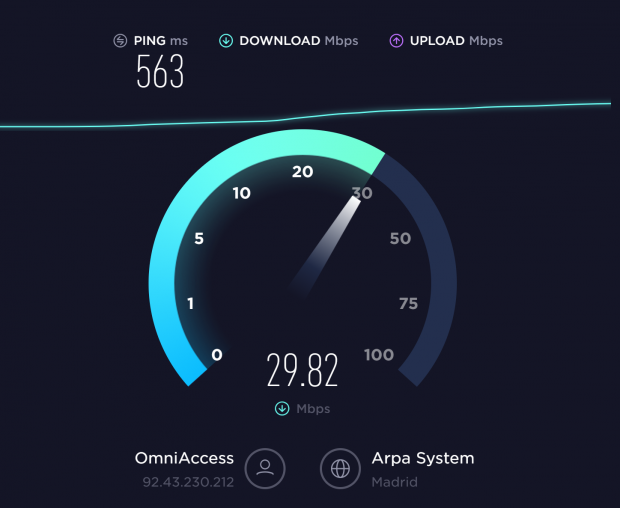 Onto more mundane but much more important matters, the bathroom is very roomy with generous toiletries. The shower is large, and there's plenty of room around the sink for bits and pieces.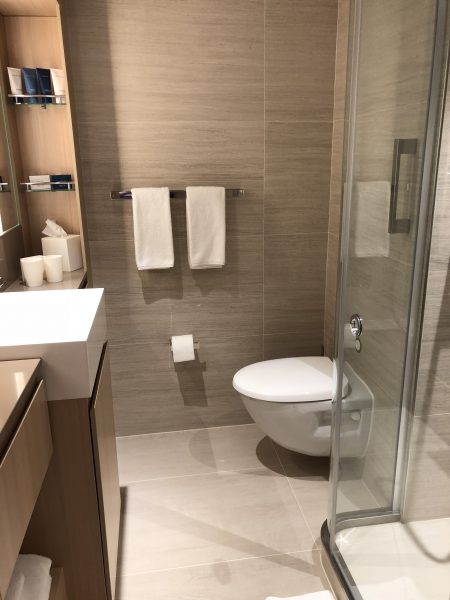 And as the name suggests, the Penthouse Verandah has a nice balcony, with plenty of room for two chairs and a table.