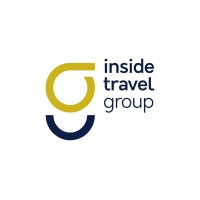 Inside Travel Group – Brisbane, AU
Inside Travel Group is currently accepting applications for a Business Development Manager to join our global Trade Marketing team, representing our InsideAsia and InsideJapan brands in Australia.
As the Business Development Manager (BDM), you'll leverage relationships with our  trade partners to raise awareness and credibility of the InsideJapan and InsideAsia travel brands among Australian travel agents, leading to an increased volume of high-quality trade enquiries and trade sales.
Spending the majority of your time on the road, you'll be visiting key existing partners and carefully targeted new partners as well as attending trade conferences, networking events and training initiatives throughout NSW, VIC and QLD, with the potential for occasional visits to other states/territories as required by the business.
The ideal candidate will have a strong understanding of the Australian travel industry from a trade sales perspective, with extensive experience in successfully pitching to win new business and the proven ability to maximize brand visibility within the industry.
If you're an experienced travel trade professional with previous success in a business development capacity, we want to hear from you!

Applications close: Sunday 28th August 2022
To apply, please send an up-to-date CV and cover letter to
jobs@insidetravelgroup.com